ends in 17 days, 10 hours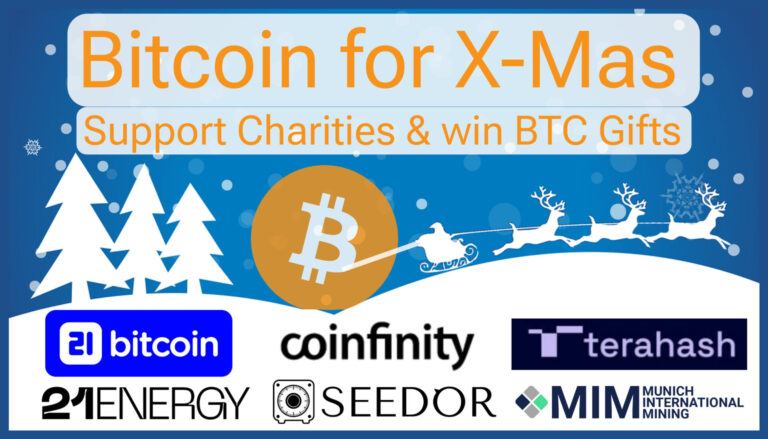 ends in 17 days, 10 hours
Support any charity of your choice with a Bitcoin donation and win gifts like wallets, miners & more.
Details
Why chooseCrypdonate.Charity

Preserve Value with Minimal Loss
Crypdonate doesn't take any commission from your donation. The sole deduction incurred involves an inevitable exchange fee managed by reliable exchange partners.

Unveil True Transparency
Thanks to the power of blockchain technology, each donation you make is transparently traceable here. We bolster this transparency by providing bank transfer receipts. Your contribution sets forth a trackable and accountable impact.

Driving Bitcoin Adoption
Our objective is to empower charities to embrace a Bitcoin-based circular economy. The acceptance of Bitcoin Donations is the first step on this journey. Encouraging organizations outside of the bitcoin world is crucial for true adoption.

Handpicked and Trusted Charities
Our commitment lies in supporting transparent charities with minimal administrative expenses. Your donation flows to organizations that genuinely make a difference, ensuring your generosity finds its way to where it's needed most.
1304 Assets 227 Networks 20+ Exchanges