Empowering Good Causes while Driving Bitcoin Adoption:
Welcome to Crypdonate, your portal to a revolutionary approach to crypto contributions. With immense pride, we introduce ourselves as a Charity Platform. Our mission is to seamlessly bridge the gap between crypto donors and charitable causes, creating a unique space where donations are transparent and create a profound impact.
Introducing an Innovative Charity Platform Built on Three Core Principles:
Determined Non-Profit Commitment: At Crypdonate we operate exclusively as a non-profit entity.
Elevated Transparency: Our focus on transparency guarantees that donors can track their contributions with clarity and confidence.
Community-Centric Approach: Powered by dedicated volunteers, our organization flourishes through active community engagement.
A paradigm shift in crypto donations emerged in 2021, surpassing 70 million USD in contributions. However, traditional platforms frequently enforce significant fees, limiting the aid charities receive. At Crypfonate, we take pride in abstaining from any commission on donations for our benefit, directly channeling contributions from donors to charities.
Handpicked and Trusted Charities
Our partnerships are exclusively forged with transparent, efficient charities that maintain low administrative expenses. This guarantees that your donations promptly reach those who need them most. Recognizing the challenges charities encounter while embracing crypto donations, we extend a helping hand. Crypdonate streamlines integration without any setup fees, enabling charities to effortlessly receive crypto donations without any financial barriers.
Driving Bitcoin Adoption
Our objective is to empower charities to embrace a Bitcoin-based circular economy. The acceptance of Bitcoin Donations is the first step on this journey. Encouraging organizations outside of the bitcoin world is crucial for true adoption.
Behind the website is the non-profit association "Crypdonate.charity" as processor. This association is situated and officially registered in Austria. Operated democratically, it extends an invitation to anyone interested in contributing to the project's growth to become a member. The association's operation and the advancement of the Crypdonate Platform are rooted in volunteer efforts.
Flow of Finances
Donations go through a crypto-payment-provider directly from the donor to the charity's wallet or crypto exchange account. It's important to note that Crypdonate doesn't store donations or deduct any commissions for itself.
What are the Fees?
The sole unavoidable fee arises when the Charity opts to convert your crypto donation into Fiat and transfer the Fiat sum to their bank account. This transaction is entirely managed through the Charity's account, facilitated by third-party exchange partners. For this exchange service, providers levy a fee spanning from 0.2% to 1.2% per donation. Furthermore, bank transfer charges differ according to the charity's geographic location, amounting to €0.90 within the European Union and up to $3.00 USD outside the EU. These fees are applicable to the overall sum consolidated from various donations.
Transparency Every Step of the Way
Rest assured, Crypdonate is deeply committed to upholding transparency and unwavering integrity. Our platform empowers you to follow every donation meticulously, tracing its journey from the blockchain transaction and potential Fiat exchange, right up to the transfer to the charity's bank account. At every step of the donation process, you'll have access to precise details about the exchange fee, leaving no room for uncertainty. Even though Crypdonate operates as a Charity Platform and doesn't directly execute the donation process, we maintain a comprehensive view of all transactions and procedures. This empowers us to vividly showcase to our donors the intricate path their contributions traverse.
Help Support Charities with Crypdonate
Join forces with us to make a meaningful impact today. Support charities through Crypdonate, the leading Charity Platform that bridges the gap between crypto donors and causes that matter!
The charity itself decides whether they want to keep Bitcoin or exchange it for Fiat currency. Presently, the majority of charities opt for converting to Fiat since they face limitations in using Bitcoin for essential purchases. Nevertheless, even if a charity chooses to switch to Fiat, we perceive the acceptance of Bitcoin donations as a crucial initial stride towards establishing a Bitcoin circular economy. Crypdonate is dedicated to assisting charities in achieving long-term Bitcoin utilization. Encouraging engagement from entities beyond the realm of Bitcoin holds pivotal importance for fostering authentic adoption.
As we operate without any service fees, we've established a dedicated donation account for the Crypdonate Association. This account serves to foster the development of the Crypdonate Platform. The Association, registered in Austria, thrives on volunteer efforts, and its initial investment stems from the founders.
In instances where the Association receives more donations than required, any surplus funds are consistently directed towards our Charity Partners. Furthermore, at Crypdonate, our volunteers and builders do not benefit from any personal profits.
Our approach refrains from imposing a standard commission on donations to charities. Instead, this empowers our donors to choose whether their entire contribution supports their preferred charitable project or contributes to the advancement of Crypdonate.
Contribute to Our Charities
Spread the Word about Crypdonate on social media
Recommend Your Preferred Charity Organization
Join the Crypdonate Association as a Member
Team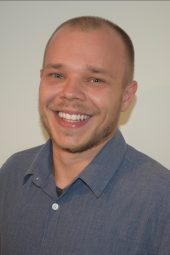 Christian Neurauter
Co-Founder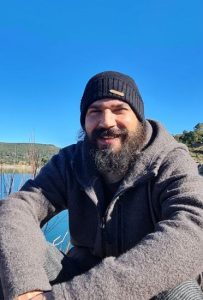 Mario Neurauter
Co-Founder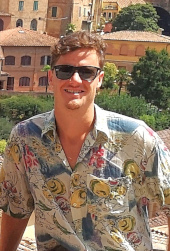 Stephan Kleinhans
Project Manager