We started CrypDonate, cause it´s the first crypto-donation-platform that meets the following three principles:
1. working 100% non-profit
2. donations are transparently traceable
3. founded by a democratic association, based on volunteer work

In 2021 over 70 Million USD were donated to Charities via cryptocurrencies, crypto-donations are on the rise! But many crypto-donations to charities lose a significant percentage from donor to receiver due to fees and commissions set by crypto-donation-platforms. CrypDonate does not take any commission from donations for itself, to ensure donations reach the charities with the lowest possible loss of value. Only an unavoidable exchange fee will be deducted by our exchange partner.
We want to provide Crypto Holders a platform, where they can transfer crypto donations in the most easiest and secure way possible. We focus exclusively on small and transparent Charities that have very low expenses for administrative purposes, so Donors can be sure their donation arrives where it is supposed to.
Many Charities don't have the possibility to receive crypto-donations, that´s why we want to help them. We provide our Charties a very simple integration, which for they dont have to pay any set up fees, the CrypDonate integration comes for free.
Behind the website serves the non-profit association "CrypDonate.Charity" as processor, based and registered in Austria/Europe. It´s a democratic association and anyone who likes to help building the project, is invited to become a member. The Association and the development of the CrypDonate Platform is based on volunteer work.
After receiving your crypto donation, it will be immediately exchanged into FIAT money or temporarily into Stablecoins. Finally the FIAT amount will be proceeded via bank transfer to your chosen Charity. Depending on the total donation amount collected for a specific Charity the bank-transfer happens weekly or monthly.
For exchanging cryptocurrencies into FIAT, we work with several licensed Crypto-Exchange-Providers to be able to provide several cryptocurrencies and to not rely only on one Exchange-Provider. For their exchange services they charge a fee between 0,5% to 0,8% per donation. Depending on whether the Charity bank account is inside or outside the European Union, bank-transfer-fees range from € 0,90 within the EU and up to USD 3.- outside the EU. Bank-transfer-fees refer to the total amount we transfer from multiple donations collected together.
Therefore the fees are different depending on:
– the cryptocurrency you choose, and so which Crypto-Exchange-Provider is used.
– in which country the Charitie´s bank account is located.
During the donation process you will see the exact amount of the exchange fee.
CrypDonate takes nothing from your donation for itself.
We offer our Charity Partners to receive bitcoin directly. But until today, all our Charities prefer to receive FIAT. There are several reasons for this: Because we only support small Charities with 3 – 20 employees, they have to focus 100% on achieving their charity goal and don't have the time or resources to focus on receiving, holding or exchanging bitcoin/crypto. Second, they can't buy their needed goods with bitcoin/crypto, for example we help children in Nepal, they can only buy goods with FIAT. Our Charities appreciate that we offer them a one-stop solution for receiving and exchanging bitcoin/crypto.
Since we don´t charge any fees for the offered services, we set up this donation account for the CrypDonate Association, where you can support the development of the CrypDonate Platform. The Association, which is registered in Austria, is based on volunteer work and the seed investment came from the founders.
In case the Association receives more donations than we need, surplus capital is regularly distributed to our Charity Partners! Also here, CrypDonate and it's volunteers builders take nothing for own profit.
We do not want to charge a general commission per donation to a Charity, because with this solution our Donors can decide whether their entire donation should go to their chosen Charity project or whether they want to support the building of CrypDonate.
Donate to our Charities
Share CrypDonate on Social Media.
Tell us your favorite Charity Organization.
Become a member of the CrypDonate Association.
Team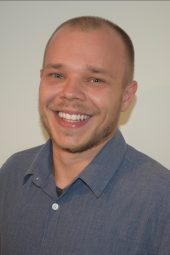 Christian Neurauter
Co-Founder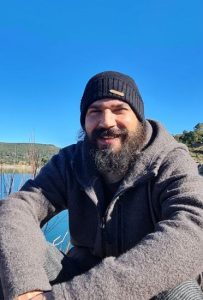 Mario Neurauter
Co-Founder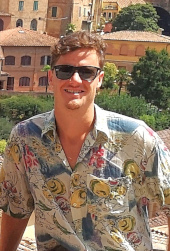 Stephan Kleinhans
Project Manager