Donate Bitcoin to a charitable cause you believe in!
Donate with Bitcoin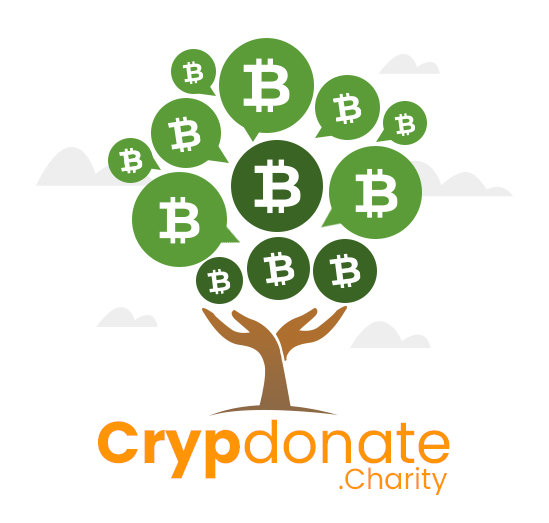 With the growing popularity of bitcoin and other cryptocurrencies, donating with bitcoin has never been easier.
Bitcoin enables borderless global payments, making it an ideal payment method for charitable organizations looking to receive donations. As a result, a long list of charities worldwide have started to embrace the use of the digital currency.
Why Donate with Bitcoin?
Bitcoin allows you to donate to charities anywhere in the world without any restrictions.
The digital currency allows you can donate to all charitable projects at a lower cost compared to traditional online payment providers.
Your bitcoin donations can be anonymous if you'd like them to be.
Donate Your Bitcoin to Charity!
Make a Difference With Bitcoin Donations
At Crypdonate, we work with a number of charities from around the world. Our mission is to connect these charities to Bitcoiners who would like to donate money to the causes they believe in.
Some of the charities that we support include:
Emergency aid for war victims in Sudan and for Earthquake victims in Syria and Turkey. These emergency aids are usually set up when unprecedented events like natural disasters occur. In this case, we partner with an organization that works on the ground and get your bitcoin to the people in need as fast as possible.
Education programs in various countries, including the Light of Love program in India, which is a school program that supports disabled children. The Sacred Valley Project, which provides education access to girls in Peru, and the 'Our Sansar' project, an education project that targets street children in Nepal, and more.
Environmental projects worldwide, which is our contribution to making Bitcoin more environmentally friendly by helping conserve nature projects using BTC donations.
Learn more about the projects you can support by clicking here.
Promoting Bitcoin adoption through donations:
Bitcoin donations not only promote charitable purposes but also drive the adoption of Bitcoin. The donation platform Crypdonate.Charity specifically promotes charities that have had nothing to do with Bitcoin before, with the aim of these organizations holding Bitcoin independently in the long term and paying their suppliers with it. This change does not happen overnight, but the acceptance of Bitcoin donations, even if they often still have to be exchanged for fiat currency today, is an important first step in this direction.
Real adoption occurs when organizations / people outside the Bitcoin scene are encouraged to engage with the topic, rather than remaining in the Bitcoin bubble.
Image boost for Bitcoin:
Unfortunately, Bitcoin still has a negative image in the mainstream. BTC is wrongly referred to as an environmentally harmful currency or as a means of payment exclusively for criminals. Bitcoin donations to charities can demonstrate that the Bitcoin community wants to change the world for the better. Furthermore, the needy who are supported by Bitcoin donations have a positive entry into the topic and often engage with it for the first time.

How to Donate Bitcoin (BTC) Using Crypdonate
You can donate Bitcoin using Crypdonate in a few easy steps.
Head to our homepage and click on 'See all Charities' to look through our list of charities.
Look through our list of charities, and choose the cause you would like to donate to.
Next to your charity of choice, click on the 'Donate' button.
A pop-up will appear with instructions on how you can donate bitcoin and will ask you to read through the terms and conditions before proceeding. Once you agree with the terms and conditions, click on 'Proceed to Donate.'
You can then choose 'Bitcoin' by clicking on its symbol on the list of cryptocurrencies listed in the next prompt. You can also choose to donate bitcoin using the Lightning Network by clicking on 'Bitcoin Lightning' on the same page.
Next, enter the amount of bitcoin you would like to donate, then click on 'Donate'.
You will then be asked to either scan the QR code or send your donation to a specific Bitcoin address, which you can copy to your wallet to complete your transaction. While doing this, please make sure to check that you have the right address and also make sure that you are using the Bitcoin network for your transaction.
100% of all the bitcoin you donate through Crypdonate goes directly to your charity or cause of choice. We don't take a percentage of the donations.
So why not donate your bitcoin to any of the projects we support? We are dedicated to making a positive impact in the world, and every contribution, big or small, helps us achieve our mission.

Preserve Value with Minimal Loss
Crypdonate doesn't take any commission from your donation. The sole deduction incurred involves an inevitable exchange fee managed by reliable exchange partners.

Unveil True Transparency
Thanks to the power of blockchain technology, each donation you make is transparently traceable here. We bolster this transparency by providing bank transfer receipts. Your contribution sets forth a trackable and accountable impact.

Driving Bitcoin Adoption
Our objective is to empower charities to embrace a Bitcoin-based circular economy. The acceptance of Bitcoin Donations is the first step on this journey. Encouraging organizations outside of the bitcoin world is crucial for true adoption.

Handpicked and Trusted Charities
Our commitment lies in supporting transparent charities with minimal administrative expenses. Your donation flows to organizations that genuinely make a difference, ensuring your generosity finds its way to where it's needed most.
Click here to check out the charities you can support with Bitcoin

FAQs
Can you donate bitcoin?
Yes. You can donate bitcoin to charitable causes worldwide. This is made possible by the decentralized nature of Bitcoin and its accessibility to different people in the world. In fact, bitcoin has been used to donate to causes, natural disasters, and areas that have little or no access to traditional financial systems or in situations where the traditional systems cannot function because of a breakdown in governments or low accessibility. By donating bitcoin to charities, all Bitcoin users also help to drive forward a key philosophy behind Bitcoin, which is to bring positive change to the world.
What are bitcoin donations?
Bitcoin donations are gifts or contributions made with the digital currency, bitcoin. Bitcoin donations can be made on-chain or off-chain using the Lighting Network.
How do I donate bitcoin to a non-profit?
To donate Bitcoin to a non-profit, you will first need to identify a charity or a cause that you would like to give to. Then, you will need to confirm that they accept donations in the form of bitcoin. You can do this by checking through their website or communicating with the non-profit's team. Next, follow the procedures set out on their site on how you can donate.
Where to ask for bitcoin donations?
If you are a charity looking for bitcoin donations, you can use social media and your website as tools to create awareness of your work and how people can donate to you. You can also use referrals, word-of-mouth, and speaking to media outlets to ensure that more people learn about your cause.
Can a charity accept bitcoin?
Yes. Any charity can accept Bitcoin if it is legal in their country of operations. All a charity needs to do is to have someone on their team who understands how Bitcoin works and who would help them to securely set up a Bitcoin wallet they can use. Then, they can add a Bitcoin donation button on their website to entice website visitors to donate bitcoin.
While doing this, it's important to remember to research how you can keep your bitcoin safe from hackers and scammers and to ensure you use secure connections at all times.
What are the benefits of donating bitcoin?
Donating bitcoin, instead of fiat currencies, has many benefits. The first is that the donations encourage a more financially inclusive system, as you can donate your bitcoin directly to charities without the intervention of parties like banks. Secondly, not having a third-party processes your transactions also means that your bitcoin donations reach people as soon as they are sent, which saves time and brings the aid to where it's needed in real-time. Lastly, the Bitcoin network is considered relatively transparent, as you can track where all your donations.
Why donate bitcoin to charity?
Donating Bitcoin to charity gives you the chance to make a change in the lives of those benefiting from the various causes you would support. It gives access to financial support to people and projects that traditionally would not easily access money, especially in un(der)banked areas worldwide.