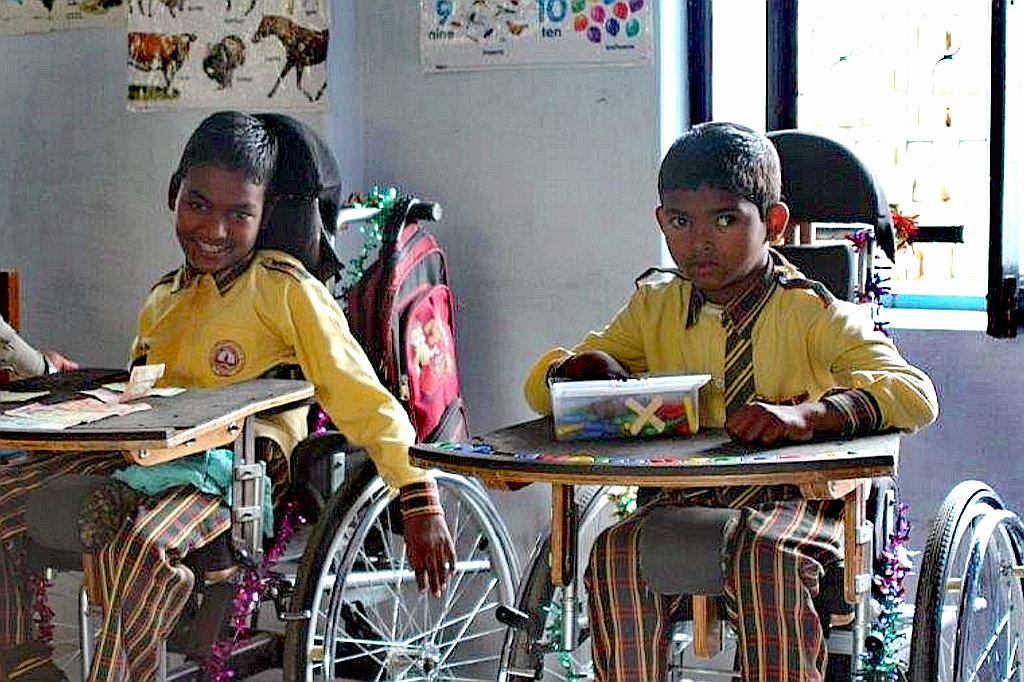 Since December 2006, the "Light of Love" association with its austrian chairman Rosi Wagner has been involved in two projects in India.
School project in Varanasi:
Light of Love takes over the financing of a private school 12km outside of Varanasi. The Indian couple Sheela and Pavan run a school that now has a total of over 500 children, many of whom are disabled. They organize the operation for those children with polio. Follow-up care by means of physiotherapy takes place at school, where it is also naturally integrated into school lessons.
You want to help?
Take on a sponsorship and finance all education and food costs for a child for one year with € 200 per year! So much can be achieved with so little – thank you!
TseChokLing Monastery in Dharamsala:
It offers education and a home to about 40 young Tibetan monks who had to flee Tibet until they are 18 years old. Then they can decide for themselves where they want to go next.
In order to secure the monastery its own source of income, the construction of a guest house was made possible in 2009 – sometimes with our help. Other projects such as the construction of a well and the highly necessary conversion of the monks' and teaching rooms, as well as the construction of a meditation room, have already been implemented in recent years. In addition, we are already securing the education of 12 monks through sponsorships.
We are now also specifically supporting Tibetan children and particularly needy families outside the monastery.
Thank you from the bottom of our hearts for your concern and support!
For more Details visit our Website: www.charity-ashtangavienna.at